| | | | |
| --- | --- | --- | --- |
| 41 | 21 | 07 | 59 |
| Days | Hours | Minutes | Seconds |
Once again the Rotary Club of West Chester is preparing for the Annual West Chester Chili Cook-Off which will take place on October 11, 2015. For our 13th anniversary, we are turning up the heat on the streets in an effort to raise more money than ever before. Last year, with the generosity of our sponsors, we were able to raise  $60,000 to support the good works of the Rotary Club of West Chester. With your continued support we can exceed this amazing accomplishment and make a bigger impact in our community.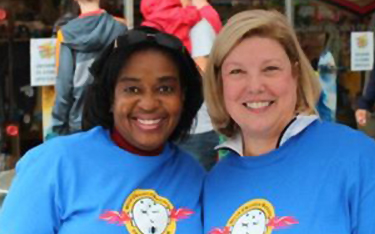 Join as Team, Vendor, Sponsor or Volunteer
Who made the best darn chili in Chester County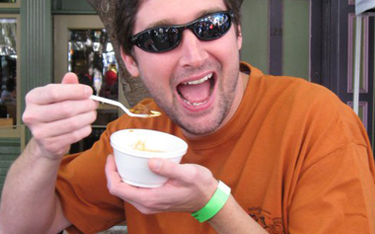 Get your $10 All-You-Can-Eat wristbands
At last years Cook-Off we awarded over $32,000 in grants to the following non-profit organizations:
– The Arc of Chester County
– Care Center Foundation
– Chester County Children, Inc.
– Crime Victims Center of Chester County, Inc.
– Domestic Violence Center of Chester County Inc.
– Friends Association for the Care and Protection of Children
– Handi-Crafters
– Legal Aid of Southeastern Pennsylvania
– Maternal and Child Health Consortium
– Safe Harbor of Greater West Chester, Inc.
– West Chester Food Cupboard
– West Chester Public Library
– Wings for Success
These are just some of the great works that Rotary supports. We also provide winter coats to local kids in need, support international youth exchange programs, provide scholarships for local students, collect food for the local food bank, ring bells for the Salvation Army, and support Rotary International's Worldwide Polio Eradication Program.
The Rotary Club of West Chester is an international service organization who believes in "Service Above Self." We meet every Thursday for lunch and fellowship at the West Chester Country Club on Ashbridge Street. Learn more about our exciting service organization by clicking here.
To learn more about the Rotary Club of West Chester and how to become a member, please visit our club's website – www.westchesterrotary.us. To find other clubs in the area, go to the district website – Rotary District 7450
chemical safety data about 90 percent wrong Even the best national data on chemical accidents is wrong nine times out of 10. A Dallas Morning Newsanalysis of more than 750,000 federal records found pervasive inaccuracies and holes in data on chemical accidents, such as the one in West that killed 15 people and injured more
authentic titans wesley woodyard youth jersey
than 300. In fact, no one at any level of government knows how often serious chemical accidents occur each year in the United States. And there is no plan in place for federal agencies to gather more accurate information. As a result, the kind of data sharing ordered by President Barack Obama in response to West is unlikely to improve the government's ability to answer even
mel blount youth jersey
the most basic questions about chemical safety. "We can track
tamba hali womens jersey
Gross National Product to the second and third decimal, but there is no reliable way of tracking even simple things like how many [chemical]
authentic stefen wisniewski womens jersey
accidents happen,"
authentic seth joyner mens jersey
said Sam Mannan, a nationally recognized expert on chemical safety who recently
authentic paul richardson mens jersey
testified before a congressional hearing on West. "This is just scandalous." After the West explosion in April, The Newsasked a simple question: How often do serious or potentially serious industrial chemical accidents occur in Texas and nationwide? After scouring the four federal databases with the most comprehensive information available on chemical safety,The
ted hendricks womens jersey
Newsconcluded that there was no way to know. For a recent four year period, the paper managed to confirm
trent richardson mens jersey
at least
Electronic Engineering BSc Honours We are making changes to our undergraduate courses from autumn 2016. These changes affect students applying to start a course with us from autumn 2015. View details of the changes to our undergraduate courses. Start: 19 September 2015 Location: Central LondonThis course gives you a solid grounding in the fundamentals of electronics and communications, including digital and analog processing, computing, embedded systems, project work, design and management. The team building practical modules in Year 2 have been developed with assistance from the BBC as well as Ericsson, Nokia and Orange, ensuring they are immediately relevant in the modern job market, and have been widely applauded by employers. The course covers a similar area to the Electronic Engineering BEng Honours but emphasises the more practical and less analytical aspects of electronics design. Course content Project
steelers louis lipps mens jersey
based learning plays a large part in the course, with project modules relevant to modern industry. In Year 2 these include a voice over amplifier project, and the Micromouse competition where teams of students vie to build the fastest maze solving robot mouse. In Year 3 you take an individual project of your choice. Year 1 (Credit Level 4) Subjects of study include: Audio Processing using an Embedded Microcomputer Computer Networks and Communications Digital
chuck foreman womens jersey
and Analog Circuits Engineering Problem Solving Mathematics Programming Year 2 (Credit Level 5) Subjects of study
Articles Connexes: