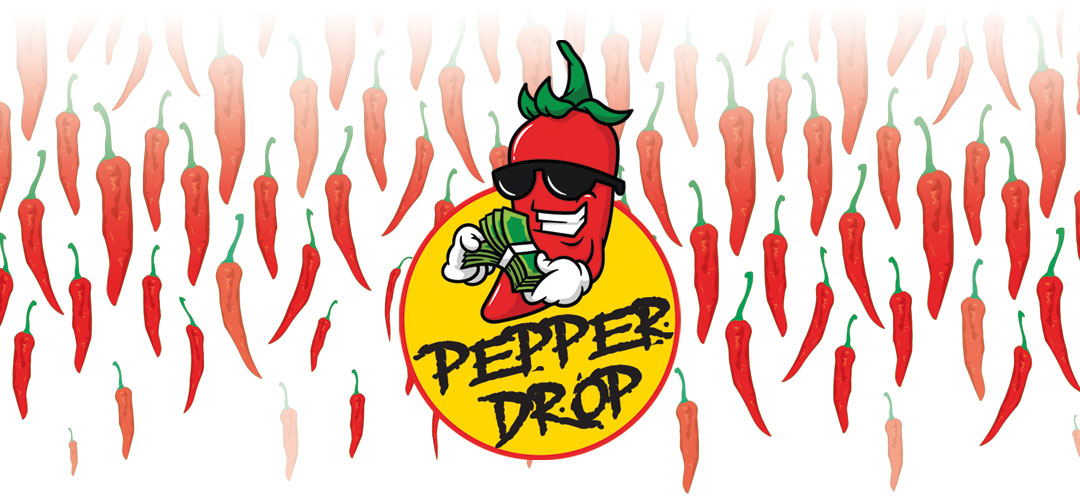 The West Chester Chili Cook-Off is holding a new type of 50/50 raffle and it's going to be savory!
Introducing…The Pepper Drop!
$10/Pepper—50% of the net proceeds goes to the winner
We're putting a twist on our standard 50/50 raffle and decided it would be more fun to drop thousands of peppers from the sky near Jack's Corner (44 W. Gay Street) during our annual Cook-Off event! There will be incredible anticipation as all eyes will be on these peppers to see which one will land in the target!
With our community of givers, this raffle can reach upwards of $25,000 and the winner receives half of the raffle's total! YES – you read that right – if 2,500 peppers are sold you could walk away with $12,500! The more sold only increases the fundraising efforts for our community (AND the amount you could win grows)! Every pepper purchased helps feed, clothe, and provide shelter for those around us who need it the most within our local Chester County non-profits!
Each pepper is being sold for $10/each. Purchase one pepper or a hundred peppers! It's all for a good cause and helps get you closer to the potential of being a BIG winner! Once they are sold out, there won't be any more available so DON'T WAIT!
The Pepper Drop promises to be a *HOT* topic of conversation! Don't delay – purchase your peppers ASAP! The Pepper Drop will take place on October 8, 2023 at 3:00 PM during the Chili Cook-Off Event.
The Details:
Cost: $10/per Pepper
Prize: There will be a maximum of one (1) Winning Pepper. The Pepper that enters the target will win 50% of the net proceeds.
Odds: The odds of winning the Prize is 1 out of the total number of peppers sold during the sale period.
Notifications: The winning Pepper purchaser will be contacted via phone on October 8, 2023 after the drop takes place. The winner must reply to the phone call within (10) business days. Official Winner will be subject to the applicable IRS rules, regulations, and guidelines as well as supplied with the necessary documents for proper filing.
Get it while it's hot!