Teams Information – PLEASE READ CAREFULLY
Great Prizes
$1,000 Grand Prize People's Choice
$250 for First Place in each Division (Restaurant, Business, Non-Profit, Hometown Cook/Volunteer Organization)
We also give a $250 prize for 1st place in "Best Decorated Booth"
Framed Awards are given to all 2nd, 3rd Place and Honorable Mention Winners.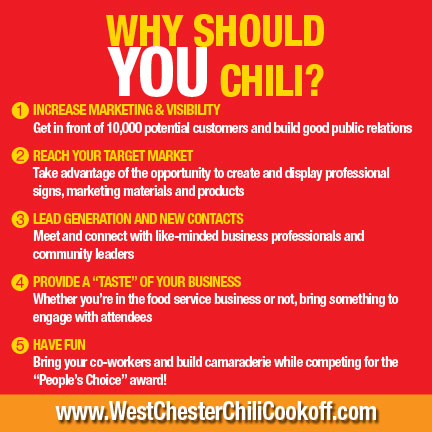 Mandatory Information – Please read/watch carefully!
Questions?
If you have team/cooking questions please call Mike Skinner at 484-467-3415, or email him at teams@westchesterchilicookoff.com.